Looking Ahead With Shell FCU
Shell Federal Credit Union began construction in April 2020 on a multi-year, four-phase project. These projects will allow the staff to continue providing the membership exceptional 5.5 service. Anticipated growth exceeds the current space available and these projects will allow for additional servicing within the Deer Park branch, employment opportunities and many benefits to the membership, staff and communities served by Shell FCU.
"The Board of Directors has expressed their deepest desire for the corporate office to remain in Deer Park. Since 1937, Deer Park has been Shell FCU's home. To continue providing exceptional service to our members, we must expand to accommodate additional staffing. This creates many challenges and parking was one of them. This new structure is going to be one-of-a-kind, especially in Deer Park. This is our home and our goal is to continue to give back to our community," stated Jose Rodriguez, Shell FCU CEO/President, on construction of Phase 1.
SLI Group, Inc. has been working with Shell FCU since 1992 and will be managing the construction of the four phases. They have facilitated the design, building, remodel and additions needed on Shell FCU's branches.
Phase 1
Construct a four-story 668 space employee Parking Garage, Sky Bridge and Tower leading to the existing Credit Union building
Completed June 2021
Phase 2
Relocate the Drive-Thru to the East side of the Credit Union building
New Drive Thru, night drop and ATMs open Monday, October 25, 2021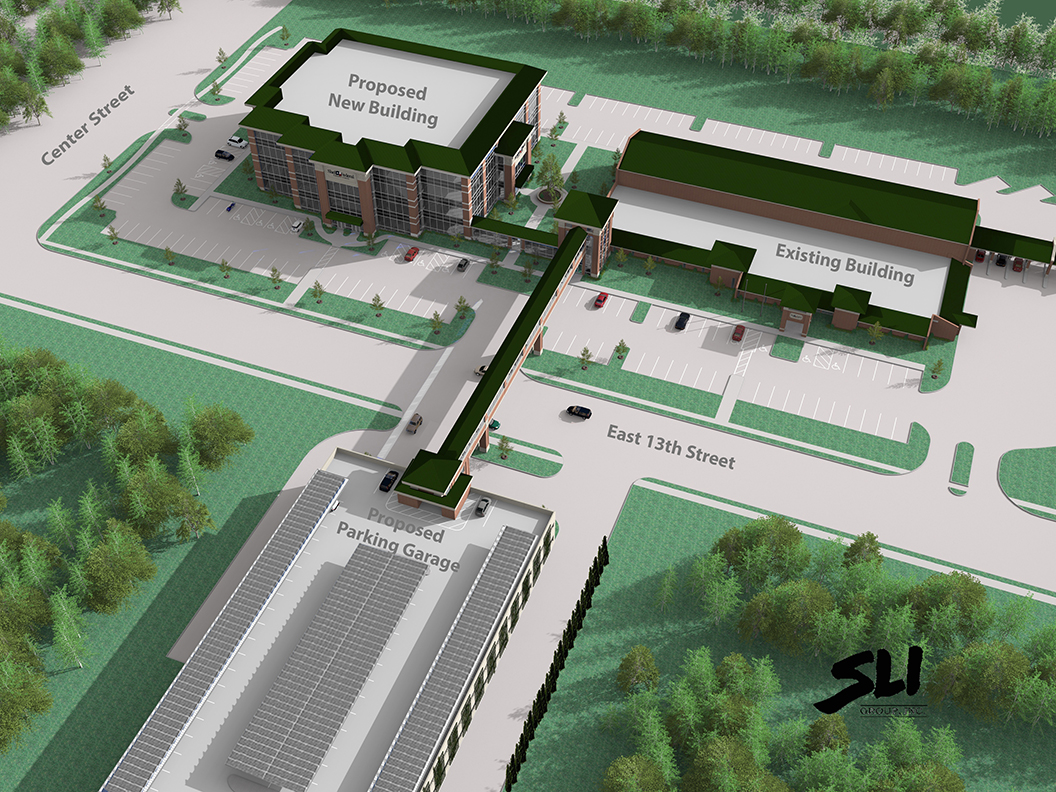 Phase 3
Build the four-story 100,000 square foot Corporate Office on the corner of 13th and Center Street
Estimated completion is beginning of 2023
Phase 4
Renovate the current Credit Union building, as this will remain the Deer Park Branch
Estimated completion is end of 2023
Committed to its communities, Shell Federal Credit Union has improved the lives of thousands through service excellence, community outreach and lasting financial solutions for all stages in life, since 1937. Anyone who lives, works, worships, attends school or regularly conducts business in Harris County, Texas can bank with Shell FCU.